There's nothing quite like blackout lining for screening out unwanted light from a room when it's not needed. Although often the most convenient and cost-effective option, some ready-made curtain products might not provide the level of blackout required for spaces that are subject to harsh, direct sunlight. We've developed the perfect solution for adding blackout to your existing eyelet curtains! Keep reading to see how quick 'n easy this product is to use...
Night Time is a woven blackout quality. Black yarn has been woven into the fabric to prevent the majority of light from shining through. The front and the back of the fabric is identical in colour. The finish creates a soft, silk-like feel which makes this product ideal to be used as a stand alone curtain, or a lining on a separate track or rod. The eyelet option can be combined with an existing Stuart Graham ready-made on a single rod. See below for a step-by-step instruction guide on how to add this to an existing eyelet.
* Note that you can only use our black out eyelet curtain with an eyelet curtain that has a finished width of 230cms, the curtain must have the same number of eyelets as the black out (which is 14 eyelets per curtain) and the same spacing of eyelets.
A list of usable Stuart Graham eyelet curtains:
If you're looking to add blockout to a taped curtain, read our how to guide online here.
HOW TO USE THE BLACK OUT EYELET ON EXISTING CURTAINS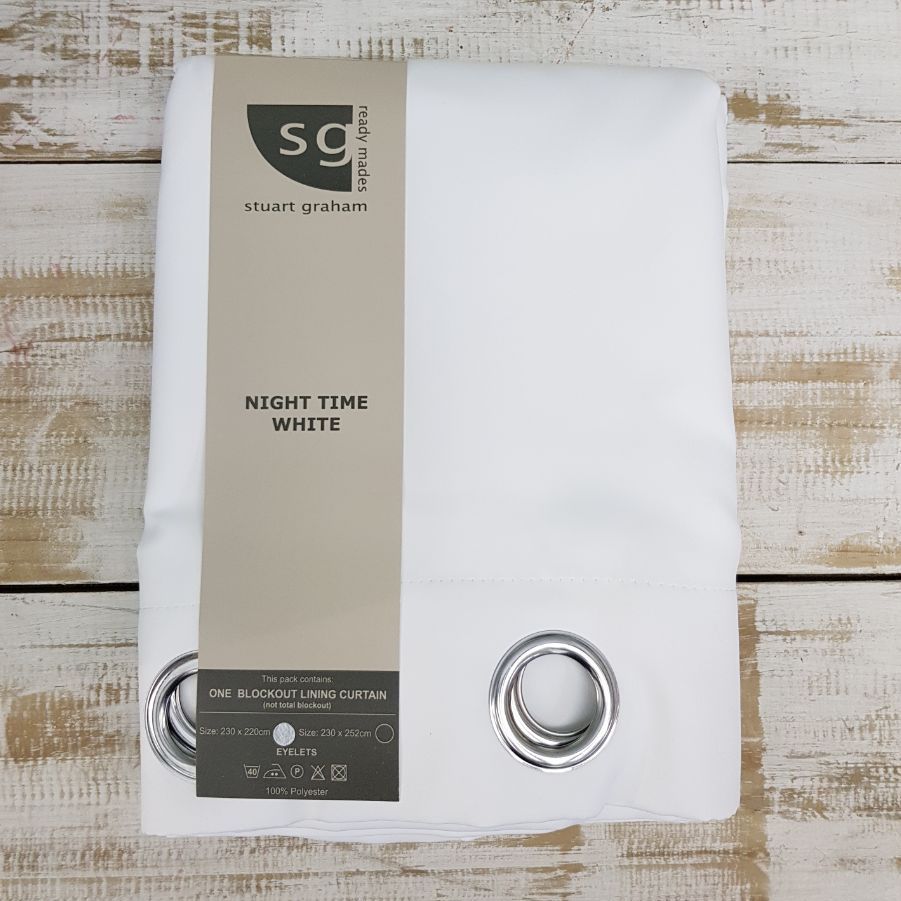 Purchase the Stuart Graham black out lining eyelet curtain in the correct size. Stockists of this product can be found online here.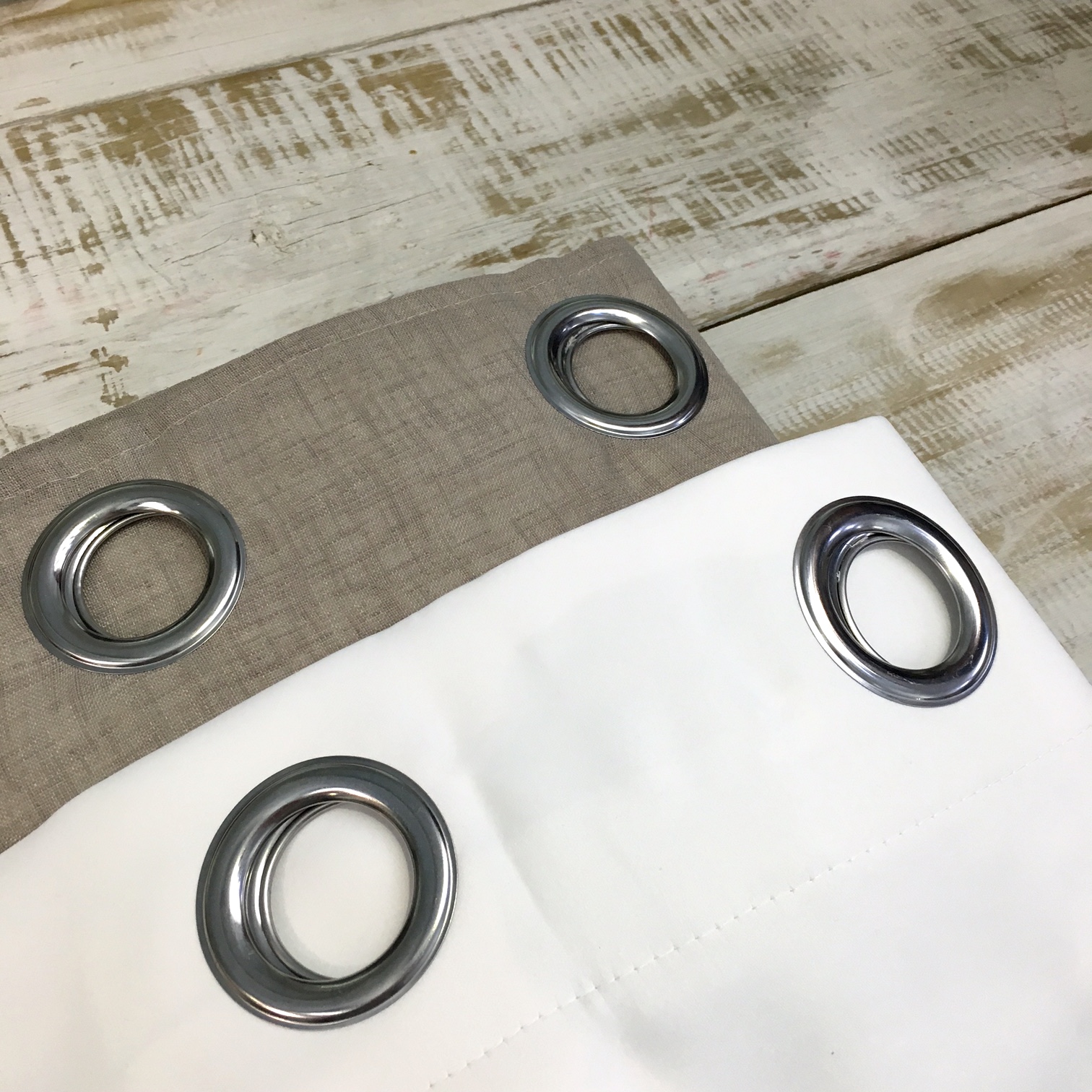 Lay your existing ready-made curtain face down on a clean, flat surface. Lay the black out lining eyelet on top.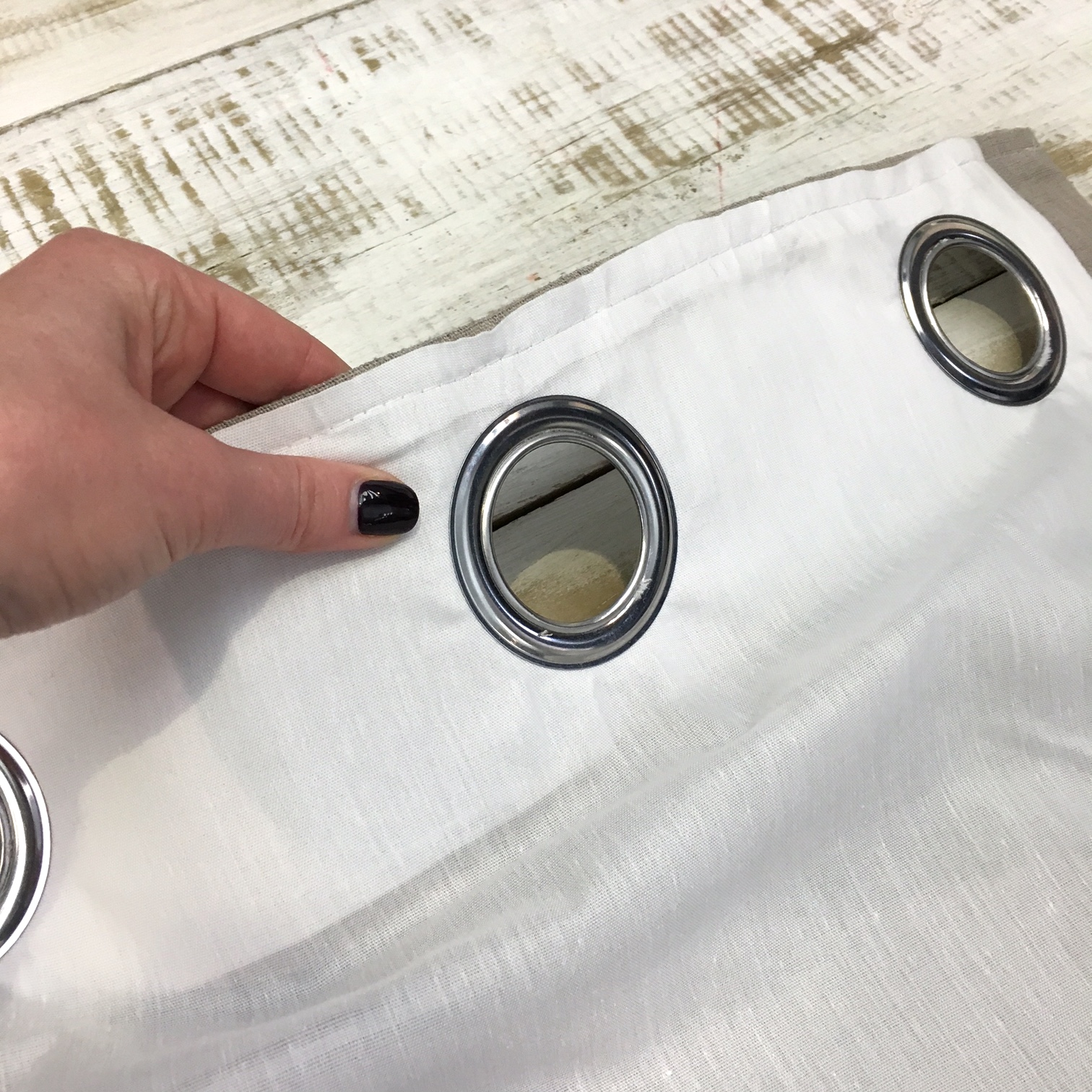 Match up the eyelets of both products. Ensuring you order the correct width and length of black out lining is essential. This product can only be used in conjunction with a Stuart Graham ready-made eyelet curtain.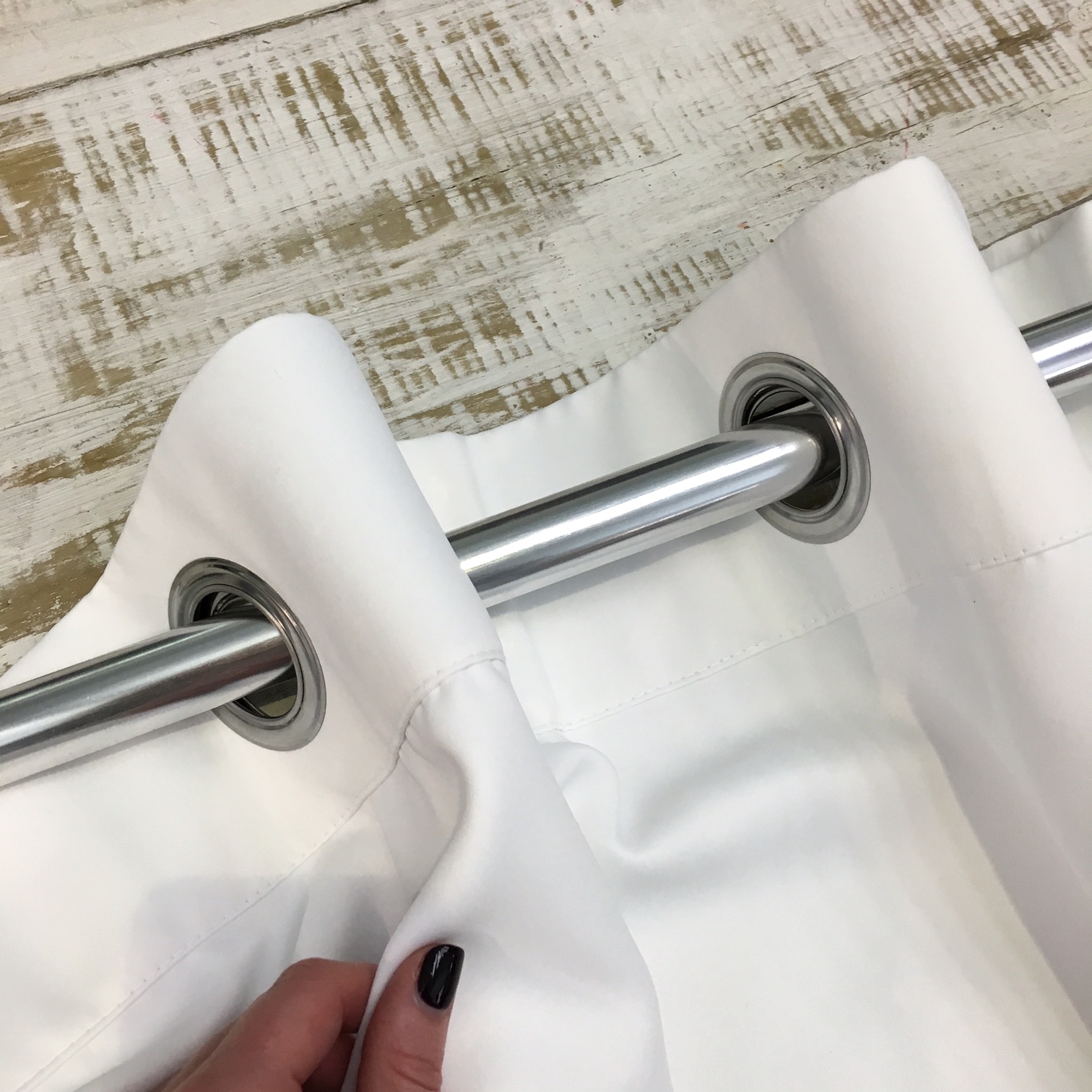 Thread a single curtain pole through both eyelets as usual.
Instant black out for your ready-made eyelet curtain.
This product is available in 5 colours. Select the colour option closest to your existing eyelet for the best finish.
INTERESTED IN THIS PRODUCT?
Stuart Graham Fabrics manufacture a range of high quality ready-made curtains across a range of trendy designs and colourways. Our ready-made collection is designed to give customers the option of an instant curtaining solution with a premium look and feel. Explore more online or locate your nearest stockist for pricing and purchase information.