We're delighted to announce the launch of new collection Esprit. This well-priced collection suited four easy-to-live-with curtaining and accessories comprises of four peaceful plains each with its own unique weave and finish. Design Essence offers a lively cotton slub infused with polyester creating a two-tone effect. Life has a fascinating marbleized effect while Verve presents a sleek satin finish. Completing the group is Zest, with textured polyester striae, highlighted by a subtle lurex thread. Take a look:
GET A GLIMPSE OF THESE GORGEOUS DESIGNS: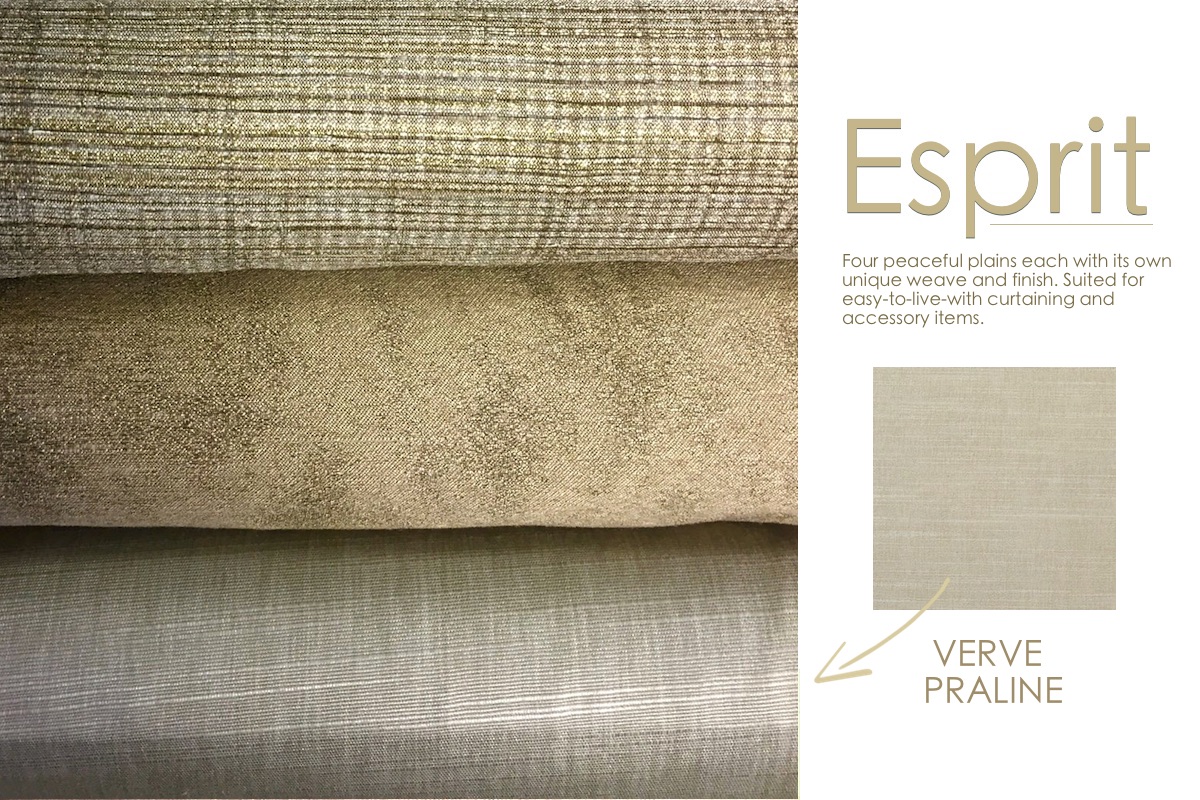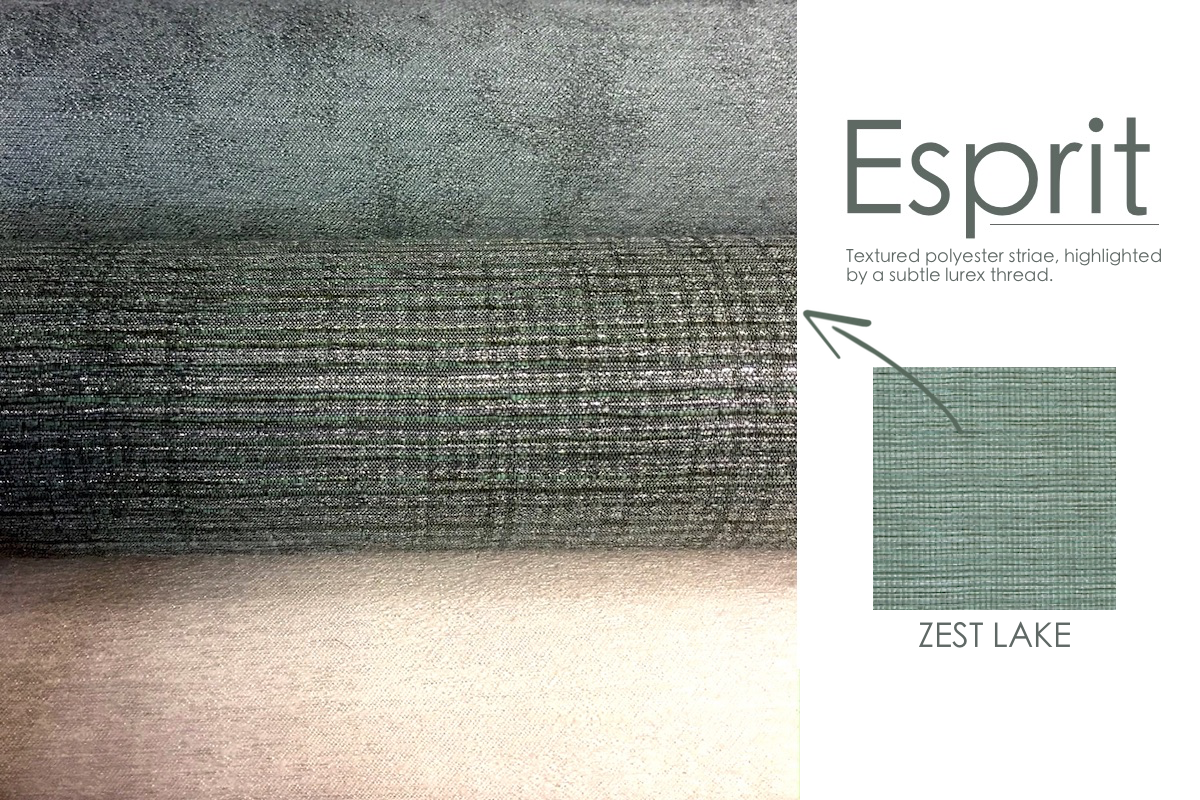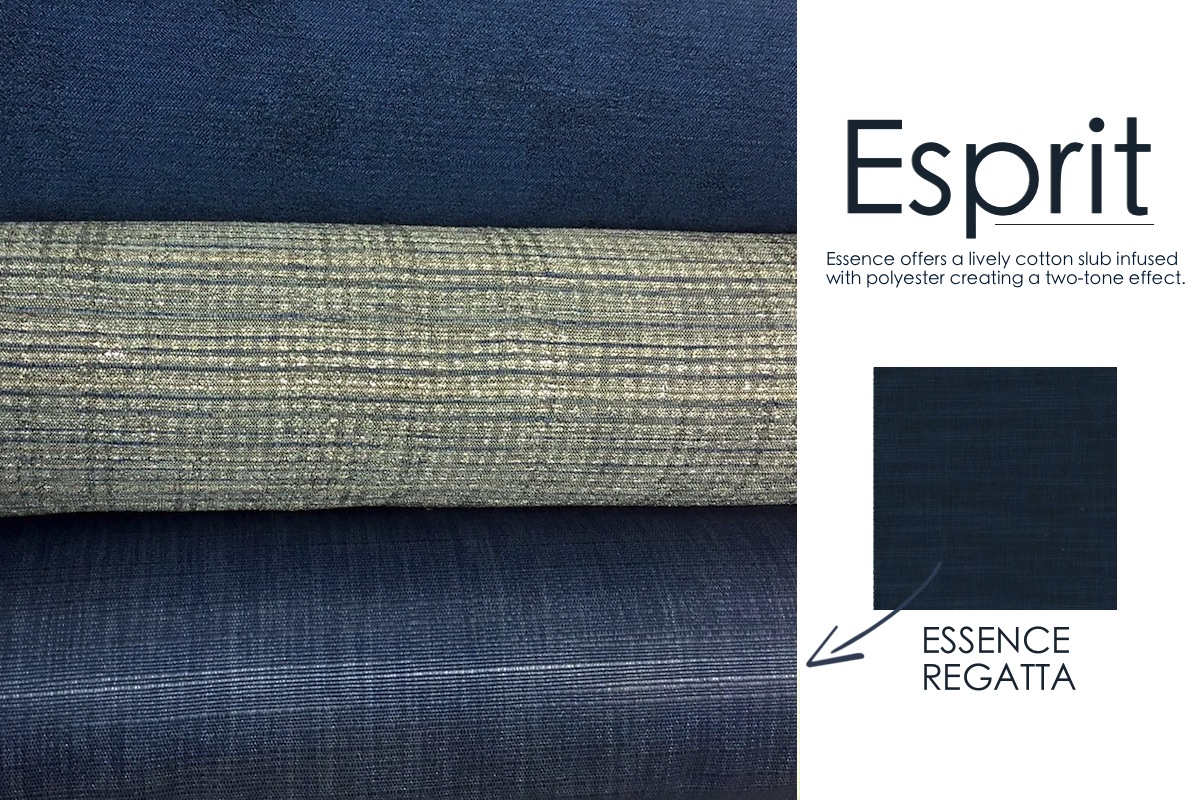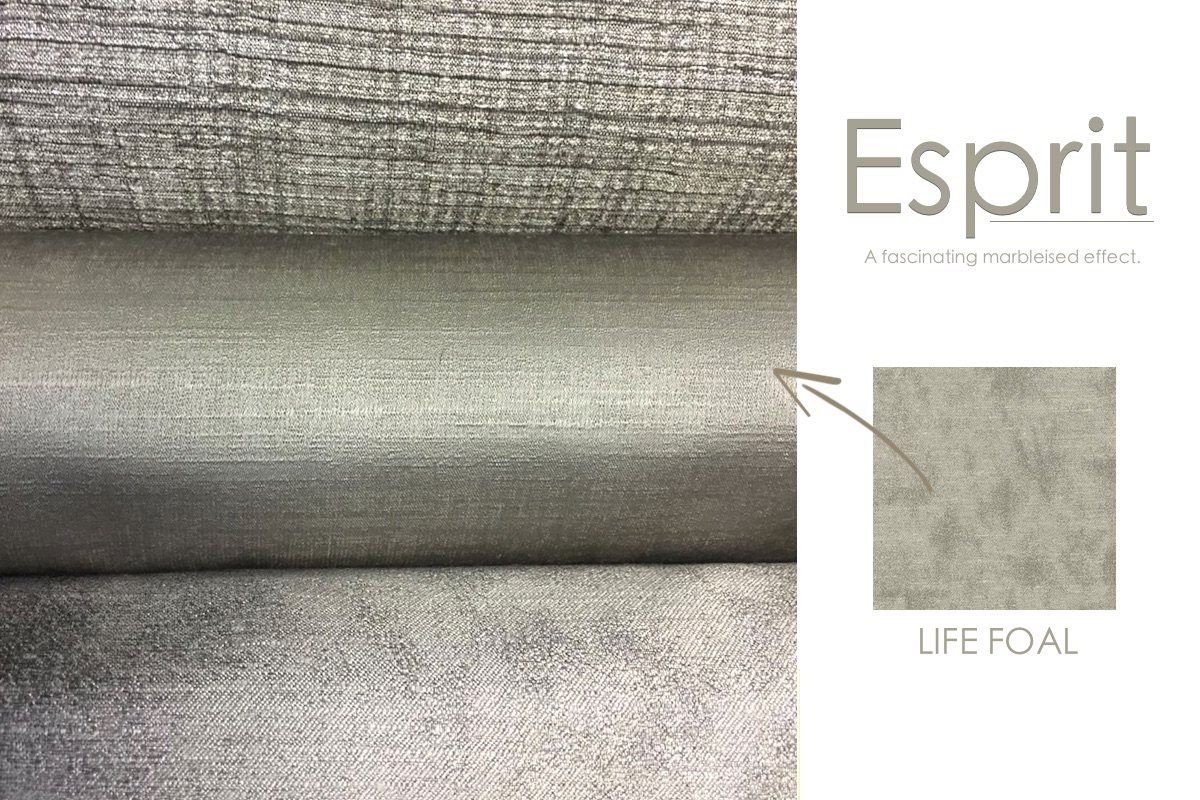 INTERESTED IN VIEWING ANY OF THE FABRICS FROM THIS ARTICLE?
YOU MAY ALSO BE INTERESTED IN READING: