Rocco is a brand new collection concept introduced by SG Fabrics. It's a collection of super-soft brushed weaves that guarantee a welcoming ambience at any time of the year. This new collection presents the feel and look of pure new wool without the associated price tag.
The Rocco book is nothing quite like you've seen before. The collection has been curated into complementary colour combinations, giving you, the designer, a useful tool to build your design. Each double-sided page of the Rocco book tells a story. The woolly weaves have been paired with an array of textures, weaves and embroideries. These diverse textures sit alongside each other with ease, creating endless mix-and-match arrangements. Take a look: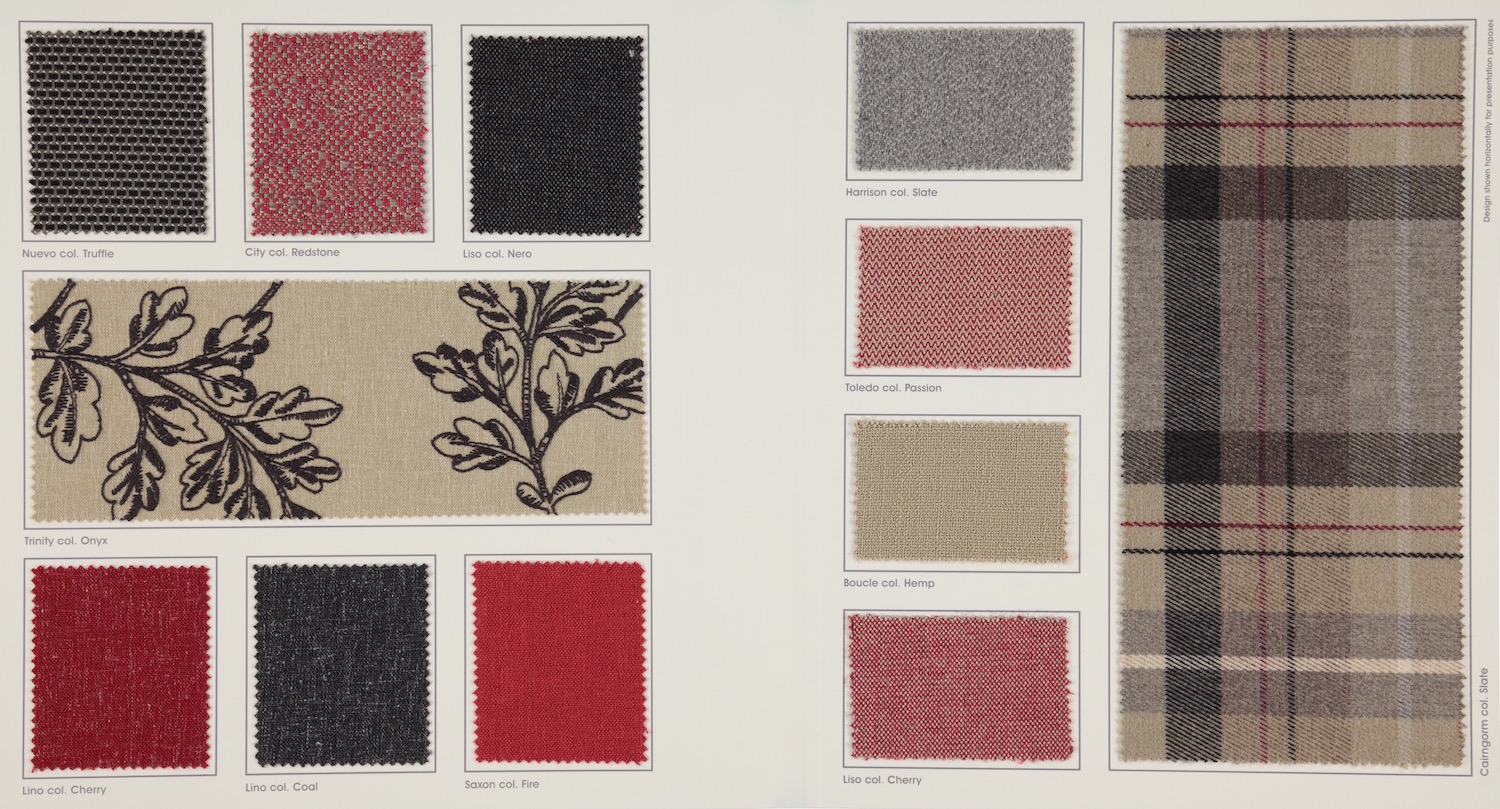 The designs incorporate fabrics suitable for upholstery, cushions, and curtains as well as cosy throws and accessories. The collection evokes warm stables, woolly jumpers and crackling log fires through its array of traditionally-styled tartans, twills and tweeds.
The warmth of the Rocco collection is enhanced by a series of beautifully blended colour banks featuring Pebble, Slate, Auburn, Cranberry, Oxford and Thistle.
To view more of the gorgeous Rocco range, click here.
YOU MAY ALSO BE INTERESTED IN READING: